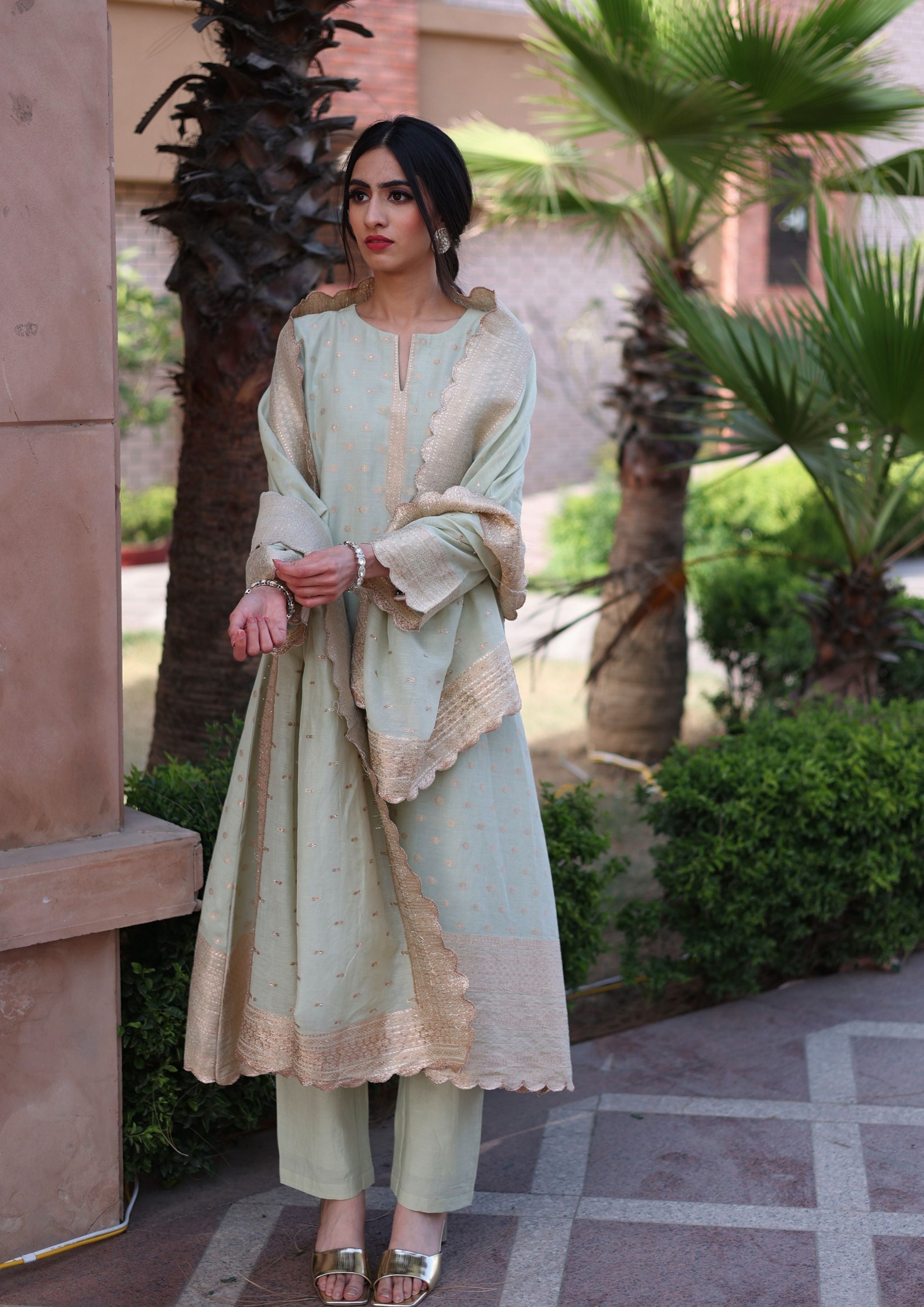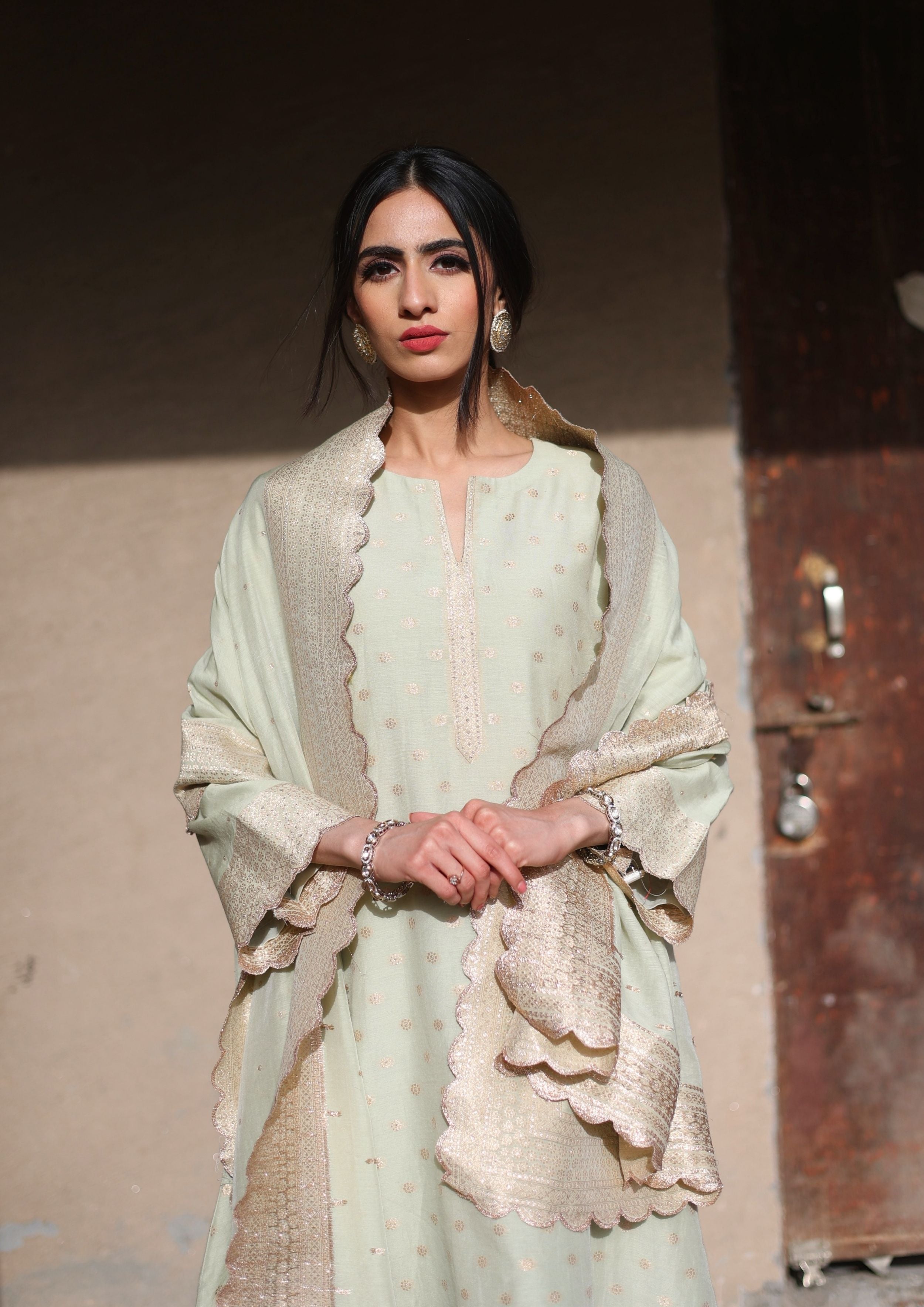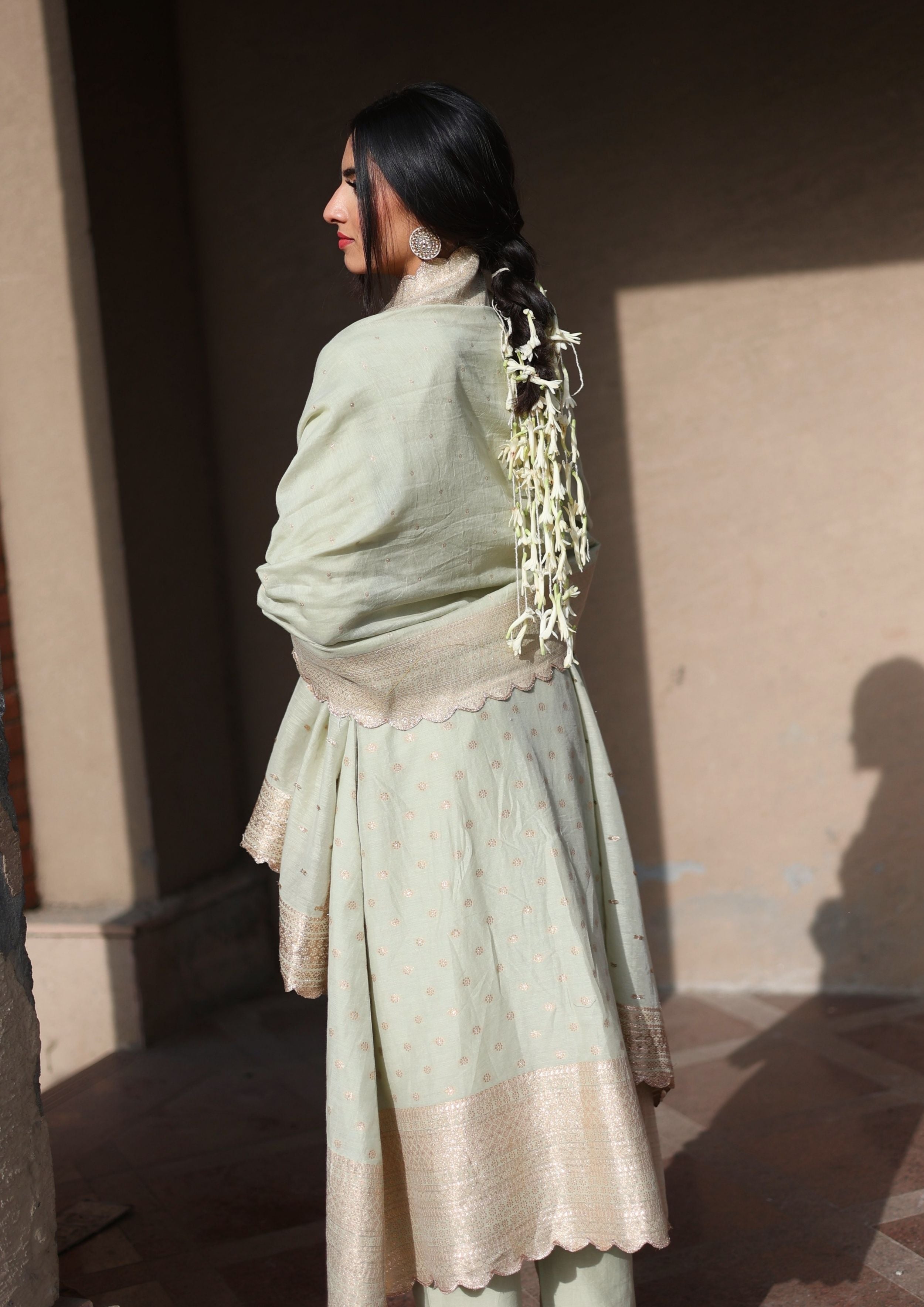 The Nameh Scalloped Suit – Featuring a white jade sage green A-line suit in a complimenting soft golden woven work. The sorbet hued suit has scalloped edges on shirt and dupatta adding a character to the classic silhouette.
Color: Sage Green
Fabric: Vegan silk
Availability: Made to Order 
The product is a three piece set- A-line suit, pants and dupatta.
Natural variations in colours and weave are part of the textile, as it is handwoven

Safaa team will call back for size measurement after the order is placed
Standard Delivery 7 - 10 working days
Custom Delivery Upto 15 days
Share